Cranhill bowl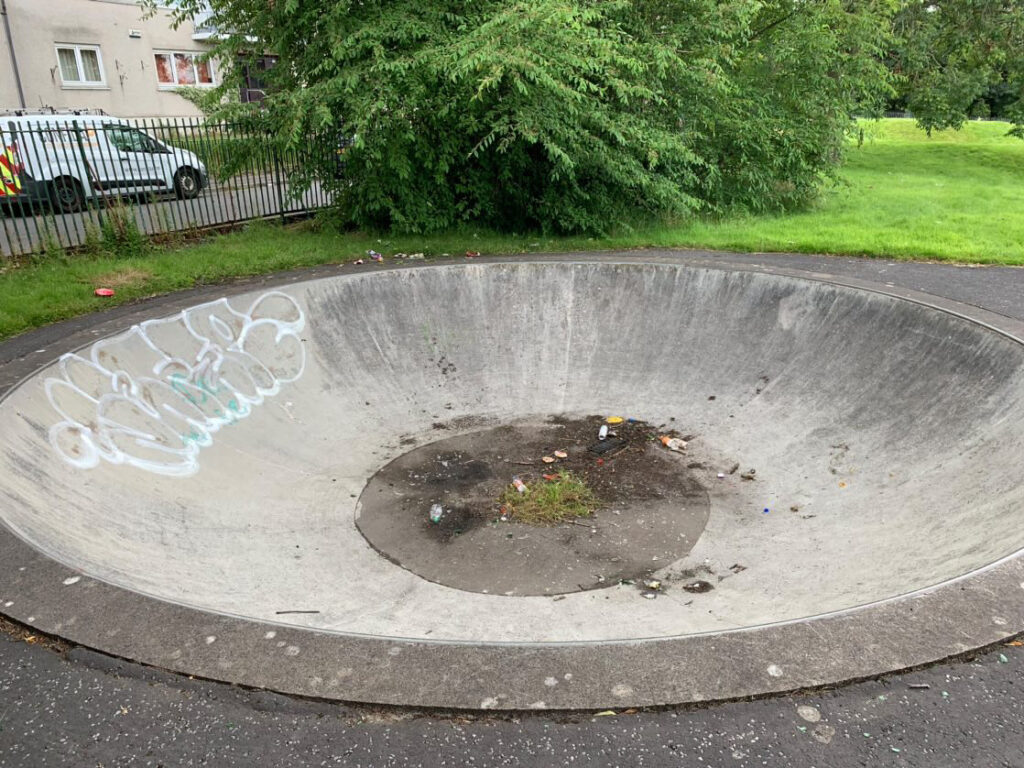 This park may be very old and / or in a state of disrepair so might not be worth visiting!
This is a pretty strange facility and included here more out of novelty value than of it being something worth visiting. The bowl is like a cereal bowl, it is a perfect circle and quite mellow. There are some other small obstacles there but are in various states of disrepair - not that there was much there to begin with anyway. This place is sometimes referred to as "Cranhill Mini ramp" and their is indeed a halfpipe, however, this is a roll-in halfpipe on a hill! More like an American-style storm drain like in the videos. Note: definitely not worth travelling to visit but included here for the sheer novelty and weirdness factor.
Address:
Cranhill Park,
Crowlin Crescent,
Easterhouse,
Glasgow,
Strathclyde,
Scotland,
G33 3PG
/// sand.eaten.taking
Lights:
No
Park Type:
Outdoor
Cost to use:
Free 24/7
Safety equipment / Helmets required:
Not required
Date Constructed:
1995
Constructed by:
Note: Date of construction is purely a 'guesstimate', who built it and when is unknown.
---